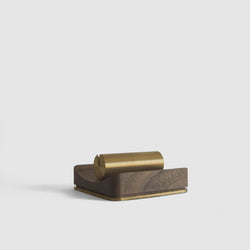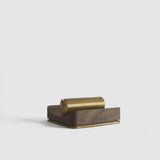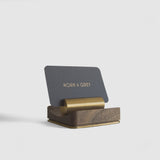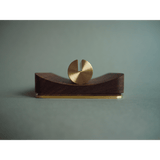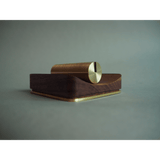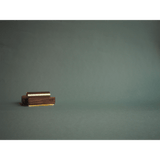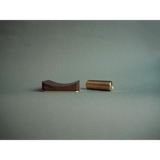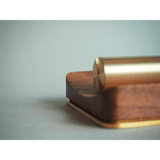 Photo & Card Holder
 I obsessed over the design of our business card, a lot.  Not to the extent of Patrick Bateman, but close.   I also thought the object that holds such a symbol of one's creation and mission should be even more precious.  To show how serious you are and of a quality that you would want to keep around; a reflection of what you are striving to accomplish.
Or, it is just a nice little object to hold that darling Polaroid of you loved ones.
The shape of the base was decided quite early on because carving a curve into the wood shows off its grains in mesmerising and unexpected ways.  By playing with different sizes of curvature between the wood and the brass, we could create a playful interaction between the two. 
LEAD TIME:

3 - 5 Days


 DIMENSION:

70mm x   x 70mm x 30mm 


CUSTOM FINISHES: