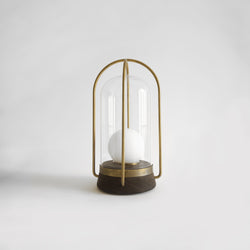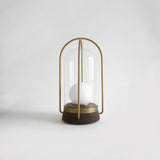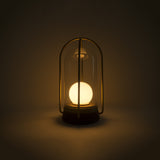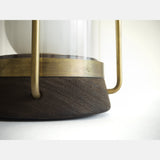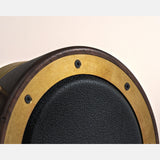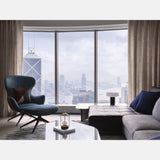 Lantern
Lily Lantern - SSB
Flame Scorched Walnut & Antique Brass
This edition borrows from the ancient Japanese technique of preserves wood by charring it with fire - Shou Sugi Ban (SSB) 焼杉板.  The result is a scorched finish with a crackled surface that reveals the tight wood grain of the walnut.
Inspired by nautical antiques, the bulkhead light silhouette is recreated with solid brass, walnut, and blown glass.  The Lily Lantern is a wireless lamp with modern technology and a touch of nostalgia. 

Its wireless charging capability lets the lantern recharge effortlessly on the wireless charging pad.  While the brightness can be intuitively and delightfully adjusted with a rotation of the lamp itself, even in mid-air.  Giving you instant and complete control over your ambiance.
 From US$ 750
LEAD TIME:

4 - 5 Weeks


 DIMENSION:

245mm x  ø130mm 


SPECIFICATION:

CUSTOM FINISHES: